First Nation Water

2018/6/16

LONG TERM BWAS IN 2 FIRST NATIONS REMAIN IN EFFECT PAST DEADLINE
This story is brought to you in part by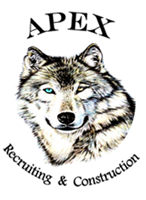 Two First Nation communities continue to have to boil their drinking water after the scheduled deadline to have the boil water advisories (BWAs) lifted by has come and gone.

Peepeekisis in Saskatchewan and North Spirit Lake in Ontario were scheduled to have their long term boil water advisories lifted by the end of May as part of the wide scale commitment by the federal government to lift all long term BWAs in First Nations communities by 2021.

The 2016 federal budget set aside $1.8 billion to address the many BWAs with an additional $172.6 million in the 2018 budget. To this day there are 76 long term BWAs, which are onse that has been active for at least one year.

Peepeekisis is a First Nation community of 618 members that live in the File Hills of Saskatchewan. It currently has two drinking water sources under BWA; the main public water system that serves 174 homes and 10 community buildings and the Poitras Well that serves 6 homes.

The main system has been under BWA since February 5 2015. Spokesperson for Indigenous Services Canada (ISC) Martine Stevens said "the greensand filters used for pre-treatment on the main public system were not operated as intended, resulting in failure of the treatment membranes." Where the Poitras Well is concerned, the BWA in effect since April 10 2013 was caused by a membrane failure in the reverse osmosis membrane system not being operated correctly.

Short term repairs have been made to both sources but the community decided to postpone the flushing of the lines to avoid encountering frost in the process. Both BWAs are expected to be lifted throughout the month of June.

In Ontario, the North Spirit Lake Public Water System in the Oji-Cree First Nation community supplies water to 90 houses and 5 community buildings. This BWA will have been active just over 17 years if it is lifted by it's new timeline in September.

Stevens explained that "delays were experienced due to equipment availability, material supply, community remoteness, and other factors."

She said the community has gone through an analysis by the Keewatinook Okimakanak Tribal Council, and consultation with a design engineer who identified modifications and improvements to the water treatment plant and distribution system that would bring the water up to acceptable standards.

Stevens said "the First Nation has completed much of this work and the plant is currently producing water that meets the applicable guidelines and regulations; however, work remains to be completed on the distribution system. ISC is working closely with the community and its technical advisors to advance the work on the distribution system and cleaning of the reservoirs."

m.moore@watertoday.ca








Related info



A to Z

Advisory Maps

For articles published before 2017, please email or call us


Have a question? Give us a call 613-501-0175

All rights reserved 2017 - WATERTODAY - This material may not be reproduced in whole or in part and may not be distributed,
publicly performed, proxy cached or otherwise used, except with express permission.