2016/1/18



THE BLUENOSE AND THE COLUMBIA, WILL THEY MEET AGAIN?


Last August, the Bluenose II and the U.S. ship Columbia docked side by side in Lunenburg; it was their first meeting in over 90 years.

Both newly-restored schooners were built at a cost of $25 million each, with a large part of the work being done in Lunenburg shipyards.



Photo courtesy of Eastern Shipbuilding



As a symbol of Atlantic Canada and the golden age of sail, the original Bluenose had no peer. She was launched in Lunenberg on March 26, 1921. "Built entirely of Nova Scotia wood, except for the Oregon pine needed for the masts, Bluenose bobbed high in the water but settled down to her beautiful line as the ballast was poured in." (Canadian Encyclopedia)

For her part, the original Columbia was built in 1923; she was considered by many as the final development of the Gloucester fishing schooner and was renowned for her seaworthiness and speed.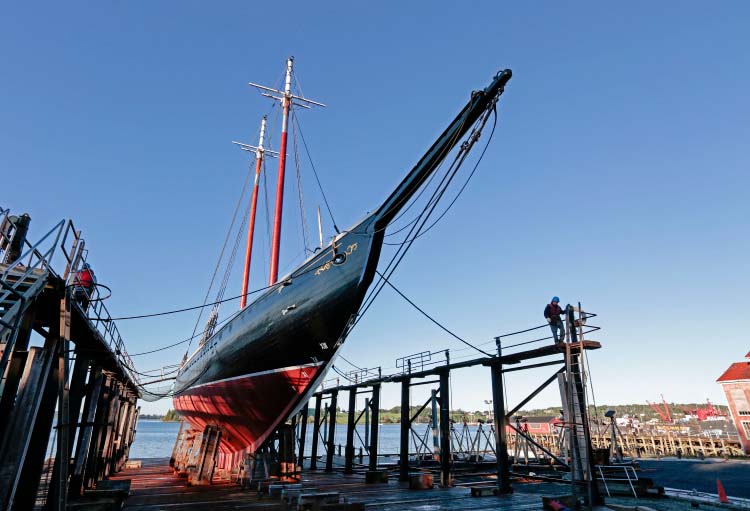 Bluenose II - 2013 - Photo courtesy of Communications Nova Scotia



The Great race between the Bluenose and the Columbia took place in 1923. The two were so close in the first race that they collided. Columbia was fast but Bluenose proved more "able". When the judges awarded Columbia the second race on a questionable technicality, Walters packed up the trophy and went home.

Enthusiasm for the race was not rekindled until 1929. Meanwhile tragedy had struck in August 1927 when two gales swept down on the Columbia and she was lost with all hands off Sable Island.

With the arrival of the restored schooners, many Americans and Canadians would like to see the old rivals race again.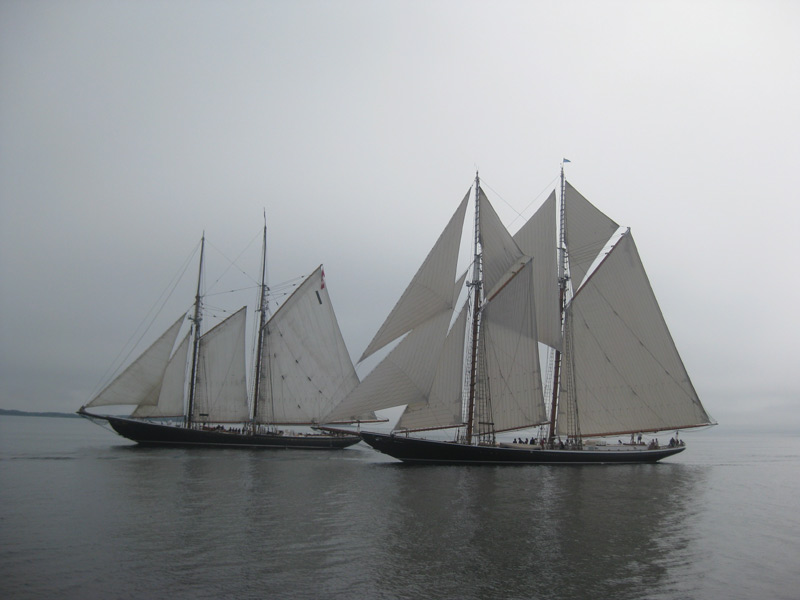 Columbia in foreground, topsails up - Photo courtesy of Eastern Shipbuilding