Features

Update 2018/1/30
Titanic


NEWFOUNDLAND COMPANY WILL BE FIRST TO TAKE 4K IMAGES OF TITANIC

This story is brought to you by







By Michelle Moore

Over a century after it famously shipwrecked, the Titanic still captures the world's attention. The ship that sank off the coast of Newfoundland on April 14, 1912 now sits 3 800 meters down on the ocean floor. This summer, an expedition crew will embark on a series of missions to take the first 4K images of the site and create a three-dimensional model of the shipwreck and debris field.

SubC Imaging based in Clarenville, Newfoundland and OceanGate Inc. based in Everett, Washington are teaming up over the course of six missions per year, for the next several years. SubC Imaging, who specializes in intelligent underwater imaging equipment will be fixing lights and cameras onto OceanGate's manned submersible, the first manned submersible to examine the Titanic since 2005.

In a press release, CEO of OceanGate Stockton Rush said "since her sinking 105 years ago, fewer than 200 people have ever visited the wreck, far fewer than that have flown to space or climbed Mount Everest, so this is an incredible opportunity to explore one of the most rarely seen and revered landmarks on the planet."

The first mission of the Titanic Survey Expedition leaves St. John's Newfoundland June 27. OceanGate's manned submersible the Cyclops 2, will be mounted with a Rayfin 4K camera, one 1Cam MK6, Aquorea LED lights, and digital video recording and overlay media management software. Rush said the Cyclops 2 "is a significant step in advancing human exploration of the ocean," adding that it is the only non government-owned submersible in the world that can go to depths of 4000 meters with 5 people aboard.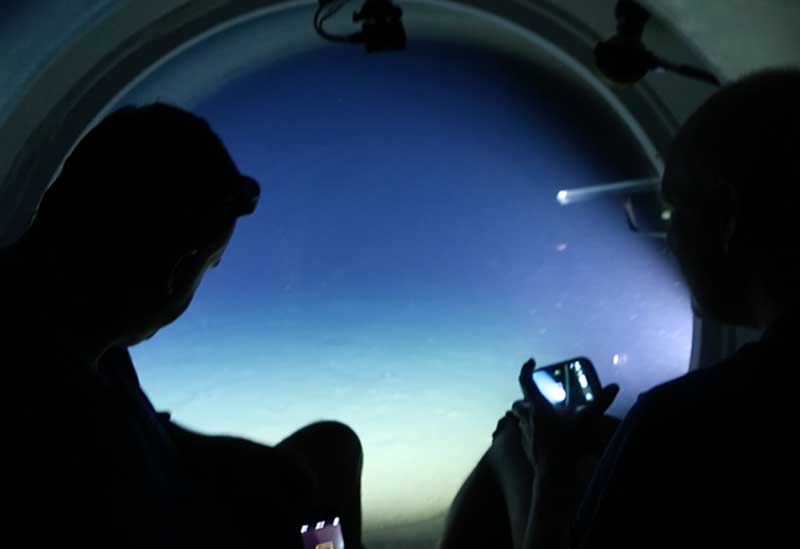 Photo: Oceangate





In the past SubC Imaging cameras have been used to explore the World War 2 vessel, the HMAS Sydney which sunk off the coast of Australia in 1941, as well as in the search for Amelia Earhart's plane. Ron Collier Vice President of Business Development said "a lot of neat stuff is going on, we have lots of momentum, you can look forward to a lot of stuff happening from Atlantic Canada. We've made a livelihood around the ocean for so long, so it makes sense that we would develop a technology for better understanding that environment."

Collier said "it's been twelve years since the last expedition so of course you want to figure out what the state of things are, the state of degradation ... and the technology has improved so it's much higher resolution footage and once the footage is acquired you can do more with it. With 3D modelling, think of being able to use it in a virtual environment, you can almost walk around the site with virtual reality."

He specified that this expedition will be a little bit like walking into the unknown, once they can identify the state of things they will be able to determine the course of the expedition over the next few years, he said "the biggest thing is the speed at which the integrity of the wreck is declining." As far as the technology, he said "there's a lot you can do in post processing with high resolution images, it is leaps and bounds ahead of what they had twelve years ago."

They will be providing high definition and ultra high definition cameras, one of which will be a pilot camera for high quality imaging. Of course, there are a lot of factors involved in trying to take images at almost 4 000 metres below sea level, two of which being that it is very dark and there is tremendous pressure. Collier said that the pressure is so great it is impossible to transmit video signal through fiber optics because of the compression, instead they must use Ethernet. To deal with the dark, the Cyclops 2 will be equipped with lights that synchronize with strobe or flash allowing for high quality images.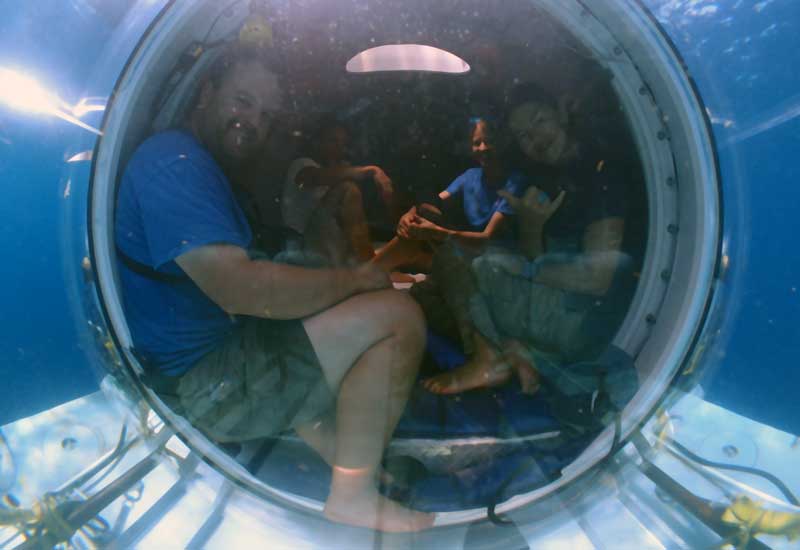 Photo: Oceangate





The importance of collecting this data is hastened by the fact that the ship is rapidly deteriorating. Over the course of a century, the ship has been overtaken by rusticles, so called because they resemble icicles. While it is commonplace for sunken ships to rust rapidly, the rusticles eating away at this ship have produced an entirely new species of iron-oxide eating bacterium scientists have called Halomonas titanicae.

Researchers Henrietta Mann and Bhavleen Kaur at Dalhousie University in Halifax, Nova Scotia published a 2010 study in the International Journal of Systematic and Evolutionary Microbiology citing their new discovery. By their estimates, the Titanic will only be recognizable as a shipwreck for another 15 to 20 years and will eventually turn into a powder that will mix in with the ocean floor.

The Titanic Survey Expedition crew hopes to learn about how the wreck decays over time as well as document it for posterity. After the expedition, images will be made available for the purposes of research and education. As a world heritage site, the expedition must follow UNESCO guidelines for the preservation of underwater world heritage sites and National Oceanic and Atmospheric Administration (NOAA) Guidelines for Research, Exploration and Salvage of RMS Titanic.

The goal is to observe and document as much as possible without disturbing the site where 1500 people lost their lives. In regards to this, Rush said "we recognize that the entire site is a memorial and we undertake our mission with great respect for those who lost their lives in the sinking."

The Cyclops 2 has the largest viewport of all submersibles with a diameter of 21 inches. It is capable of supporting five crew members including a pilot for 96 hours and can travel at a speed of 3 knots. It recycles the air in the vessel much like a spacecraft does. As a research class vessel, when it is not being used for the Titanic expedition, the Cyclops 2 can carry out environmental assessments, sonar mapping and data collection.

Each mission will involve a pilot, 3 mission specialists and one content expert. A content expert is defined as Titanic historians, deep sea marine biologists, marine archaeologists, microbiologists, film makers, and technical specialists. Crew members aboard the submersible will dive for 6 to 8 hours including the 180 minutes it takes to descend and ascend. In addition to the viewport, which is large for a submersible, but still relatively small, exterior real-time cameras will enable crew members to get a 180-degree perspective.

The Titanic Survey Expedition is still accepting applications for mission specialists at a cost of $105,129 per person which is equal to what the cost of a first-class ticket on the maiden voyage of the Titanic was, adjusting for inflation. Interested parties can apply online; the price includes training, meals and accommodations but does not include the flight to St. John's Newfoundland.

When not aboard the submersible, crew members will live on a Dive Support Ship over the course of the eleven-day long mission. Aboard the ship will be roughly 40 to 50 people; 9 mission specialists, 8 to 10 OceanGate crew members, 4 to 6 content experts, 20 vessel crew, and film crew. The ship includes private sleeping quarters and common areas like a dining room, work out room, sauna, and meeting room. Vessel orientation and a safety briefing is necessary to assist experts on the ship and while in the submersible including Helicopter Underwater Egress Training (HUET).

mmoore@watertoday.ca