Feature

2018/8/2
Crime

YOUNG'S POINT, ON: RINGTAIL CAMP INC. FINED $11,320 FOR FAILURE TO SUBMIT WATER SAMPLES
This story is brought to you in part by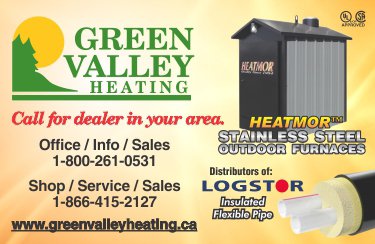 By Cori Marshall

On August 1, 2018, Peterborough Public Health announced a decision in regards to Ringtail Camp Inc., in Young's Point, Ontario, and its owner Frank Ye. The health authority reported that "Justice of the Peace (JP) Hiscox of the Provincial Offences Court found Ringtail Camp Inc. guilty of failing to submit water samples for testing at the prescribed frequency."

Ye, the Camp owner, was facing the same charge and was also found guilty and "sentenced to one-year probation." The Camp itself was fined $11,320 for its failure to comply with regulations.

Ringtail, a seasonal trailer park, accommodates 150 trailers and is considered a Small Drinking Water System due to the seasonal nature.

WaterToday.ca attempted to contact Ye for comment, he was unavailable for comment.

A glance at the camp's website, ringtailcamp.com, reveals that water was not the only issue. The camp opening was delayed due to a denial of an operating permit. "Campers have built structures that extend over their trailer roofs." Campers "were asked to remove the roofing, [...] but did not comply." There were also issues with makeshift electrical connections.

It was on June 9 that the Camp posted "Hydro One connected most of the power lines yesterday including those going to the water pumps." it continued There is now water flowing throughout the park!"

On July 19, a post entitled Fowl Line Failure…, said that the line was "laying slack on the beach." it added that "obviously, some campers annoyed by the trip hazard have knocked it down."

Now the most concerning part of the post read "with the line down, our beach is now covered in E.Coli-rich goose excrement." pointing out the dangers "to the many young families who use the beach daily."

Looking at the comments feed in reaction to the news on the Ringtail Camp public Facebook group, it appears as that those who have trailers there do not drink the water and in some cases didn't even know it was an option. It also shows that water issues at the camp date back years.

- "I have never drank the water in the 33 years we have been here, [...] we always bring our own."
- "Does anybody drink the water [...] my family sure as hell doesn't. We had a guest once and he got a glass of water from the tap and drank it… he's like this tastes funny."
- As soon as we bought the trailer 4 years ago we were told don't drink or cook with the tap water."
Source Ringtail Camp Public Facebook Group.
In this morning's announcement Chris Eaton, Public Health Inspector with Peterborough Public Health, was quoted saying "It's not just enough ensuring that water samples are collected, we must also ensure that the proper treatment is installed, chlorine levels are being monitored, records are being kept, and operators are properly trained."

Seven other SDWS have been charged by Peterborough Public Health in the last year, none of those resulted in a trial.

JP Hiscox evoked the memory of the Walkerton tragedy, and was harsh handing down their sentence saying that "it's the callous disregard that I'm seeing here over a period of time … that I find disturbing."

It is JP Hiscox's words that best sum up the situation "you could have multi-million dollar filtration equipment… but if it is not regularly checked to determine that it's working properly… it means nothing."

cori.m@watertoday.ca